Dirt trapped in carpeting causes the fibers to break down in the course of daily use. This leads to permanent discoloration and shortens the lifespan of the material. By the time a carpet begins to look dirty, microscopic dirt particles have been doing their damage for weeks or months. Regular professional cleaning not only makes floor coverings look better, but also helps them last longer.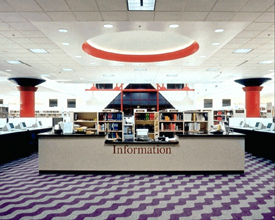 Don't wait until it's too late – call Natures Carpet Cleaning to get affordable and expert care for carpets and upholstery.
Products:
Because we care about our customers and our environment we use axiom clean products
Axiom clean products have been formulated to be gentler on the environment while making your carpet look as new and clean as possible
Meets or exceeds the EPA's DfE guidelines
Biodegradable
Phosphate-free
Volatile organic compound (voc) compliant
With polymer technology-Axiom products leave no sticky residues to attract soil
For residential and commercial carpet and upholstery cleaning
Click here to view our price list.